Weiss Crypto Ratings Team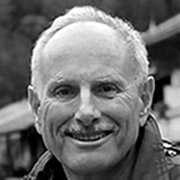 Martin D. Weiss, PhD, founder of Weiss Ratings, began his career in 1971 when he started rating the safety of U.S. commercial banks for high net worth investors, establishing a reputation for fierce independence and complete objectivity. Years later, he launched the first-ever independent ratings of U.S. life/health insurers and warned millions of consumers about major insurers that subsequently failed. Forbes called Weiss "Mr. Independence." The New York Times said Weiss was "first to see the dangers and say so unambiguously." And the U.S. Government Accountability Office (GAO) reported that Weiss beat America's leading rating agencies by at least three to one in accuracy. His doctoral degree in cultural anthropology and thesis, from Columbia University, specialized in the topic Dr. Weiss is most passionate about — the evolution of money; and the next major phase of that evolution, according to Weiss, is cryptocurrencies. Today, Dr. Weiss writes and speaks frequently about cryptocurrencies and is widely quoted thanks largely to his strict independence and objectivity. He speaks eight languages.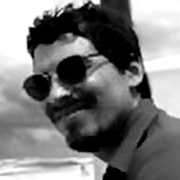 Juan M. Villaverde is an econometrician and mathematician devoted to the analysis of cryptocurrencies since 2012. He built the Technology and Adoption models that are at the core of the Weiss Crypto Ratings and have been widely acclaimed for their objectivity by removing personal bias from the ratings process. Mr. Villaverde brings to the project encyclopedic knowledge about cryptocurrencies and its ecosystem. He is co-editor of Weiss Crypto Investor and editor of Weiss Cryptocurrency Ratings, Weiss Cryptocurrency Portfolio, and Weiss Crypto Alert, quoted frequently in scores of publications globally, including Bitcoin, Cryptovest, Ethereum World News, Independent UK, Ripple Coin News, Sludge Feed, plus many more. His degree in economics is from Universidad de la República, Uruguay's highest ranked university.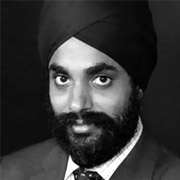 Mandeep Rai is a financial analyst specialized in developing formulas for the analysis of company valuations and the forecasting of market trends. He began his Wall Street career on the floor of the New York Stock Exchange and then earned his MBA from University of Florida's Warrington/Hough School of Business. His contributions to the Weiss Cryptocurrency Ratings include the Risk and Reward indexes as well as managing the data collection and analytical processes.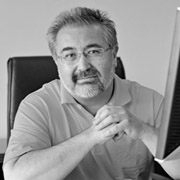 Tony Sagami studied math and investing from a very young age. Soon after he began his four-decade career in the financial industry, he launched his own software company that devised one of the first quantitative models to forecast stock prices. Later, he was twice named "Portfolio Manager of the Year" by Thompson Financial. Mr. Sagami then joined Weiss Ratings in 2000 and built the Weiss ratings model for mutual funds and exchange-traded funds. Today, he is co-editor of Weiss Crypto Alert and editor of Weiss Ultimate Portfolio. His views have been quoted in Barron's, Bloomberg, Business Week, Investor's Business Daily, Kiplinger's, The Los Angeles Times, The New York Times, Smart Money, The Wall Street Journal, The Washington Post, and many others. Tony holds a degree in economics from the University of Washington.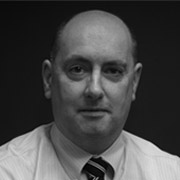 Gavin Magor has more than 30 years of international experience in credit-risk management, commercial lending and insurance as well as banking and stock analysis. He oversees the Weiss Ratings processes to ensure accurate data collection as well as accuracy in the implementation of the Weiss Ratings models for life and health insurers, property and casualty insurers, commercial banks, savings and loans, credit union, common stocks, Exchange Traded Funds, mutual funds and money market funds. In addition, he is the architect of the Weiss computer models that help create the Weiss Sovereign Debt Ratings and the Weiss Global Bank Ratings.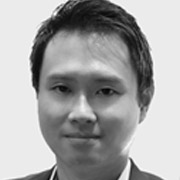 Bruce Ng, PhD is a Weiss Ratings analyst of Distributed Ledger Technology and contributing editor of Weiss Crypto Alert. With four advanced degrees in physics, space studies and mathematics plus five years of blockchain experience, he has critically analyzed the technology of countless distributed ledger projects, including their consensus approach, protocol robustness, scalability, interoperability, governance, treasury, and DApp ecosystems. Dr. Ng's disciplined research has been acclaimed with awards from the University of Sydney, the Australian National University and many others.







Consultants. In addition to its full-time staff of analysts, Weiss Ratings has engaged consultants who are veteran developers in the specialized field of blockchain. Each has made an important contribution to the Weiss Crypto Ratings project by helping to guide Weiss model developers and financial analysts to the critical factors that can impact the sustainability of Distributed Ledger Technology.